HOT AMATEUR PHONE SEX
Call Our Real Amateur Babes, 24/7!
877-949-BABE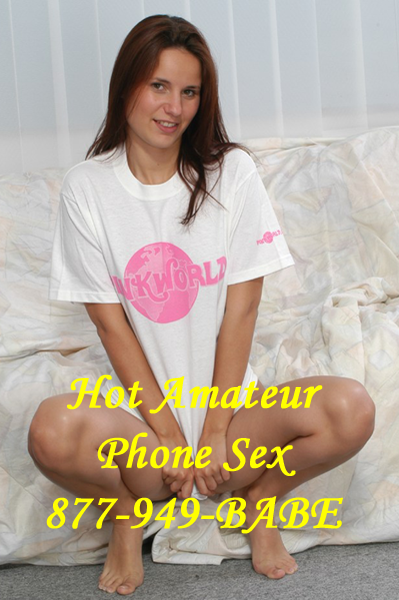 Nasty teens, and cougars on the prowl...
red-hot MILFs, and horny party girls...
sweet college girls, and sexy office sluts.


What do they have in common?
1. They're real amateurs who love phone sex.
2. They're all waiting for you to call.
We have an enormous group of sexy ladies and girls
who take your phone sex calls in the privacy of their own homes or apartments.

They're reimbursed for their time, of course - but they are not phone sex pros.
They come and go as they like, because they're true phone sex amateurs.

Call now, and discover the thrill of phone sex with a real amateur girl.
TOLL-FREE: 877-949-BABE
Meet our amateur phone sex babes by clicking "enter."
Other top phone sex sites:
Parents: Please use any of the following services to keep your children
from viewing inappropriate material on the web:

Copyright 2011 HotAmateurPhoneSex.com. All rights reserved.
18+ only. Role-playing phone fantasies are for entertainment purposes only.